Posted by Mama Yauk
Friday, September 16, 2011
0 comments
Nassau University Medical Center
2201 Hempstead Turnpike, East Meadow, NY 11554
NUMC has been designated by the American Society for Metabolic and Bariatric Surgery and by the Surgical Review Corporation as a Bariatric Surgery Center of Excellence. This designation is bestowed up bariatric surgery centers that "have met rigorous criteria for the performance of safe bariatric surgical procedures and have demonstrated short and long term results after bariatric surgery," (
NuHealth.net
).
President/CEO of the
NuHealth System
, Arthur A. Gianelli, is very proud of improving their commitment to excellence for the care and well-being of their patients. He recognizes how the medical center continues to exceed clinical benchmarks and guidelines and said, "This is a big win for the NuHealth Family – for our bariatric surgery center and for our patients. Earning the ASMBS Bariatric Surgery Center of Excellence designation signifies our ability to consistently deliver the safest, highest-quality care to bariatric surgery patients," (
NuHealth.net
).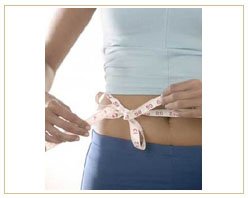 The American Society for Metabolic and Bariatric Surgery (ASMBS) is the largest organization for bariatric surgeons in the world. As a non-profit organization, it works to advance the "art and science of bariatric surgery and is committed to educating medical professionals and the public about bariatric surgery as an option for the treatment of morbid obesity, as well as the associated risks and benefits," (
ASMBS.org
). In addition, ASMBS encourages its members to "investigate and discover new advances in bariatric surgery, while maintaining a steady exchange of experiences and ideas that may lead to improved surgical outcomes for morbidly obese patients."
The Surgical Review Corporation (SRC) is dedicated to advancing the safety, efficacy and efficiency of surgical care worldwide. The organization manages programs on "behalf of top medical societies around the world setting a global standard for excellence," (
SurgicalReview.org
).